Thursday, September 23.  Brenda and John joined Ben Bradley live on set for the WGN 4 PM news.  We both are grateful for the opportunity to share our daughters' story and thank everyone who's helped over the years.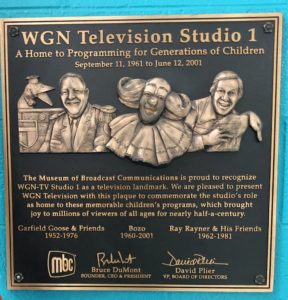 Before our live interview, we peaked into Studio #1, that's where Bozo the Clown, among other classics was filmed, I'm sure many of you had the chance to see the show live in its day.  For Brenda and I, it was the first time visiting the studio.  The WGN News team uses Studio 2 for the evening news so we didn't interrupt anything by peaking!
Here's Brenda in the "Green Room" getting ready for the interview.  Yes, we were both nervous but well worth it to tell Kelli's story!