We awarded the first KJO Memorial Scholarship of 2022 to Ella Davis of Jacobs HS.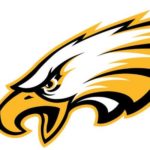 The value of this scholarship is $1,800 annually, renewable for 4 years. All recipients must maintain a B average in college.

As shown above, Ella received the KJO Memorial Scholarship at Jacobs HS.

Ella will attend the University of Tennesse in the fall.
Ella is our first recipient from Harry D Jacobs HS!
Sports and Activities in High School:
Ella was a member of the volleyball team for 3 years, serving as team co-captain. She is involved in both the Peer Mediation Club and Key Club. Ella is also a member of the National Honor Society.  She volunteers her time for a few hours each week at a local food pantry. Ella is bilingual in Spanish and enjoys utilizing this in order to help people when she is volunteering and make connections within the community.   She was in a dual-language program, from kindergarten into high school, and will receive a seal of biliteracy in Spanish on my high school diploma later this year.  She relates that many friends in her neighborhood did not know she spoke English until she was 15 years old!

Highlights from the Essay:
From Ella's essay: "One weekend, while volunteering at a local food pantry, I noticed a family struggling to communicate with the volunteer helping them. The mom, Maria, pointed at various objects, but the volunteer could not understand. Maria's voice started to increase in pitch and her hands began to shake. Her six kids all chimed in as well. The volunteer's eyes widened in panic, and I knew I needed to intervene. I introduced myself in Spanish and Maria's shoulders immediately relaxed. The family received their food. They were grateful to be understood. I remember the feeling of being unable to communicate, and I'm thankful that I am now able to help Maria and families like hers. And still, almost a year later, Marias' face lights up when she sees me."
Highlights from the Recommendations:
Ella's recommendation from her teacher "Ella is a great student to have in class. She is always making people smile around her. She is also very kind and is always helping students around her that need help. Ella also has a huge heart. She loves to volunteer in her free time at the local soup kitchen as well as volunteering through Key Club at school." 
Ella's macroeconomics teacher wrote: "She genuinely cares about others. She makes it a point to say hello or talk to someone new in school every day. She has explained that she knows what it feels like to have been made fun of or left out. She wants to make sure that others do not have those experiences.
While being so involved with extra-curricular activities, Ella also works around 30 hours per week at Potbelly. I feel she sets a tremendous example when showing others how to handle themselves during the educational process. Ella is able to successfully balance her extra-curricular activities with an honors/AP level course load and responsibilities outside of school."
We are so happy to recognize and support all the great work Ella has already accomplished and look forward to what great change she can bring to our world.  We heartily welcome her to the family of KJO Memorial Scholars!  Congratulations Ella!