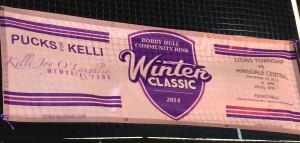 Run For Kelli '14 – Walk and Dash Pictures
[shashin type="photo" id="1380,1378″ size="medium" columns="2″ order="user" caption="y"]
Here are pictures from the Walk for Kelli and the 550-yard dash. The walkers had the toughest time with the weather, it was cold and windy out there! They were great, and all had a great time.
Run For Kelli '14 – On the Course Pictures
[shashin type="photo" id="1485,1470″ size="medium" columns="2″ order="user" position="left"]
Run For Kelli '14 – Finish Line Pictures
[shashin type="photo" id="1752,1753″ size="medium" columns="2″ order="user" position="left"]
We have slightly over 240 photos of you all finishing!
Take a look!
In order from fastest on back.
Thanks to Michelle Halm-Nacker our Finish Line Photographer!
Run For Kelli '14 – Results & Media Coverage
The Run For Kelli 2014, held in early winter – November 16 – raised a record $52,000 this year. Click the link below for two articles covering the event. The live TV interview John and Brenda did on the ABC 7 News show. There's also a link to the results page to see times of all the runners.
Link to pictures from a special presentation to John and Brenda.
The Kelli Joy O'Laughlin Memorial Foundation received a donation of a 2014 Tesla Model S with 15oo miles. We auctioned it on-line with the generous support of ABC Auctions. In the end, we raised $89,000 for our foundation from this extremely generous donation.
Over the past three years, Tori has worked to improve the lives of women in Africa through the Light Gives Heat foundation, at the same time raising $5,000 for Kelli's Memorial Fund. Read the story in Tori's own words.
In the end, the man arrested for the murder of Kelli Joy O'Laughlin was convicted by a jury of his peers. It took two weeks of trial, and about 90 minutes for the jury to reach a guilty verdict on all charges. Any verdict under two hours is considered to be a statement by the jury that there was no doubt. At least that's what I'm told. Here's a link to a series of articles and TV news segments that covers the trial day by day.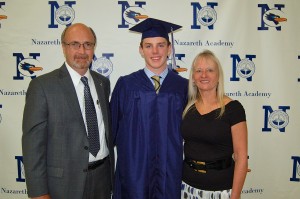 Gurrie Middle School holds is 3rd annual volleyball game in memory of Kelli to benefit her fund.
All proceeds to be donated to Kelli fund. 500 T-shirts sold out before game time!
January 15th, 2014 – Scholarships announced for 2014
This year we are changing our scholarship to a $1000 FOUR year scholarship, for a total value of $4000 per recipient.
We are offering two $1000 four year scholarships to Lyons Township High School and one $1000 four year scholarship to a pool of applicants from three schools:
Hinsdale Central High School
Nazareth Academy
Fenwick High School
December 21st, 2013 – Camp Tecumseh Scholarship for 2014

Alijan (next to Brenda) a 7th grader was chosen as the second recipient of the week 8 Camp Tecumseh Scholarship.
The camp will give Alijan the opportunity to build her leadership skills, meet new friends, build confidence & kindness. Alijan is looking forward to this great opportunity! Kelli met so many wonderful people while attending Camp Tecumseh. Kelli's Fund set up an endowment to send a child to camp every summer to give them the same opportunity that Kelli once had!
[shashin type="photo" id="758″ size="medium" columns="max" order="user" position="left"]
Brenda and her elves were extremely busy this holiday season spreading Holiday "JOY" to the kids at LaGrange Masonic Home, Maryville Academy Girls Homes in Bartlett, Maryville Academy Boys Homes in Des Plaines and Maryville Children Center in Chicago. It was priceless seeing the smile on the children and the staffs' faces. Thanks to everyone for all your support! You truly made their Holiday filled with "JOY"!
November 16th 2013 – Run For Kelli
[shashin type="photo" id="664″ size="medium" columns="max" order="user" position="left"]
We hosted 600 runners and 300 walkers on a brisk and wet November day. The weather didn't dampen the spirits of anyone. We raised $30,000 for Kelli's fund during this event! Thank you to everyone!
The event was so large we split the pictures into four albums
[shashin type="photo" id="679″ size="medium" columns="max" order="user" position="left"]
Click the link below for a set of pictures of the runners out on the course.
Click the link below for pictures from the walk portion of the event.
Click the link below for pictures from the Award and Raffle pictures.
On Saturday October 26, 2013 we removed and re-added all the lights on Kelli's tree (that's sits in our front yard).
We had sooo much help, the biggest help was the hardware and professionals from Walsh Construction. We owe a great debt of gratitude to Jennifer and Steve Kehle who provided this assistance.
On Sunday October 27th 2013, two years to the day after we lost Kelli, we relit Kelli's Tree. We invited a few people over who helped us decorate the tree the day before.
August 24th 2013 – Joy – Kelli O' Benefit Concert
[shashin type="photo" id="950″ size="medium" columns="max" order="user" position="left"]
100's of students came together to organize, perform, and attend this event and raise $2500 for Kelli's fund.
July 12th 2013 – OBRFC Golf Outing
[shashin type="photo" id="982″ size="medium" columns="max" order="user" position="left"]
We had 130 participants enjoy a great day to enjoy golf and each other company while raising $7500 for Kelli's fund. Thanks to everyone who attended. See you next year!
June 26th 2013 – Car Wash For Kelli
[shashin type="photo" id="604″ size="medium" columns="max" order="user" caption="y" position="left"]
Kelli's classmates had a great time while washing over 100 cars and raising $1500.
May 24th 2013 – KJO Memorial Award from Highlands Middle School
Highlands Middle School 8th grader Hope Walsh was received this. This is awarded annually to the student who:
– displays a cheerful attitude
– possess a strong character
– inspires generosity in others
May 24th 2013 – 3-6th KJO Scholarship Winners announced

Lyons Township students David French, Maeve Plunkett, Rachel Walsh and Christina Yelnick were awarded the $2500 scholarship in memory Kelli Joy O'Laughlin.
May 22nd 2013 – 2nd KJO Scholarship Winner announced

Hinsdale Central student John (Jack) Girard received the second $2500 scholarship of 2013. This was the first scholarship Kelli's fund awarded to a Hinsdale Central student.
May 18th 2013 – 18th Annual Clarendon Hills Golf Classic Outing
This event benefits the Ronald McDonald Children's Charities and this year our fund was added a recipient.
Brenda with some help ran a split the pot charity event, the winner received over $540. The winner then graciously donated the winnings back to our fund! Thank you!
Once the books are closed on this event we anticipate raising over $2500! Thank you everyone who participated!
May 18th 2013 – LT Lyons Baseball Tribute to Kelli Joy
Brenda threw out the first pitch at the 9:30 am game. Daniel, Kelli's brother, threw out the first pitch at the 12:30 game. It was a beautiful day for a ball game!
The sophomore team put KJO on their hats in memorial to Kelli. This is a beautiful tribute to Kelli.
May 3rd 2013 – First KJO Scholarship Winner announced for 2013
We attended Fenwick High School's Senior Awards Celebration and presented a $2500 scholarship to the 1st recipient of 2013.
This year was the first year we offered one $2500 scholarship to a combined pool of applicants from Nazarth, Hinsdale Central and Fenwick.
Please stay tuned as we will be announcing more winners in May!
April 11th – 2nd Annual Pack the Place in Purple
This event was held at Gurrie Middle School and and featured Gurrie boys volleyball team vs Pleasantdale.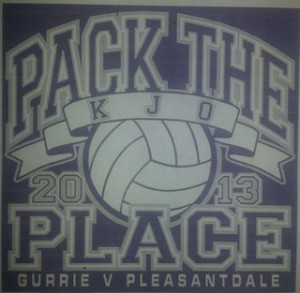 February 8th 2013- Blackout Game LTHS vs OPRF
LTHS vs OPRF
We raised $15,000 at this event!

Proceeds to benefit Kelli Joy O'Laughlin Memorial Fund
Year in Review Video
[embedplusvideo height="327″ width="400″ standard="http://www.youtube.com/v/Azz8buw__sk?fs=1&hd=1″ vars="ytid=Azz8buw__sk&width=400&height=327&start=&stop=&rs=w&hd=1&autoplay=0&react=1&chapters=&notes=" id="ep4938″ /]
December 2012 – Season of Giving
Kelli's foundation provides gifts for 62 children at 4 different institutional homes.
November 11th 7:30 am – Run for Kelli
3 mile "cross country course" at LTHS south campus

Link for more information on Run For Kelli.
Link to Race Results
Link to ABC Story and video on "Run For Kelli"
Link to Story from Western Springs Patch
October 27, 2012- Sacajawea Park – Kelli's Playground Dedication & Candle Light Vigil
Renaming of the Playground and dedication of a bench, tree and boulder

Remembering a Life well lived and well loved!

Family and Friends Remember Kelli O'Laughlin
Indian Head Park gather to remember gaurdian angel Kelli O'Laughlin
Link to video of the candle light vigil <- Awesome Nice Job LTHS!
October 26 – Hinsdale Adventist Academy
Naming a memorial garden for Kelli and planting "Flowers For Kelli" in that garden
October 15 – Middle School Cross Country Conference Meet
All participants wore tee shirts acknowledging Kelli

Brenda and John presented the awards
End of September – Flowers for Kelli
Replace the ribbons around the trees with White Crocuses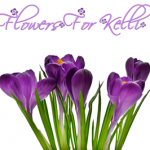 We raised over $8,000 for the fund with this campaign

We distributed 60,000 bulbs, the remaining were donated to churches and schools in the area.
September 22 – Countryside Family Fest
August 31st – Highlands District 106 Educational Foundation "Highlands Run to Fund"
Raised over $1,000 for our Fund.

Participants gathered pledges for participating
August 25th – LTHS Memorial Tennis Tournament
August 18th – Concert for Kelli
August 12th – Cubs Rooftop Outing
June 30th – Western Springs Kelli O'Laughlin Memorial Open
June 30th – Kar Wash for Kelli
June 29th – OBRFC Golf Outing
June 2nd – LaGrange Pet Parade
Link to our website with pictures and more information
June 1st – Kelli Joy Humanitarian Award
May 25th – LTHS Honors and Awards Day
May 25th – Highland Middle School Honors Day
May 9th – Highlands Middle School Peace Garden Dedication
Link to our web site for pictures and more information
May 6th – Girl Scout Memorial Dedication for Kelli
Kelli's girl Scout troop dedicate a boulder and tree next to tennis courts in Pleasantdale Park in her memory.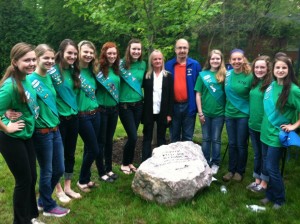 May 1st – LaGrange Highlands Womens Club
Recognizes Brenda and donates $500 to the Fund
April 2nd – Kelli's 15th Birthday Party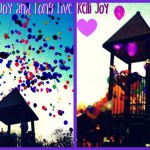 March 12th- "Pack the Place in Purple" at Gurrie Middle School
March 8th – Indian Head Park declares April 2
"Kelli Joy O'Laughlin Memorial Day"
For this year and all years to come.
That is Kelli's birthday.

Here's a link to the Proclamation
February 17th- "Black Out" at Lyons Township High School
Link to an article on LTHS.net
Link to an article on patch.com
2011
December 2 – Courts for Kelli – a celebration of Kelli's life and love of tennis
Tennis Drills

Raffle Prizes

Court Contests

Food

And More!
November 23 – JANK show at Mattone
9 pm All ages show / benefit in Lagrange park

Mattone located at 9 E. 31st Street in La Grange Park

Suggested donation of $5 at the door

Raffle of fun prizes including autographed Chicago Cubs paraphernalia, restaurant packages and more
November 11 – Score Tennis Fundraiser
"An Evening of Hope"
Wristbands for Kelli are sold out!!!